Build Your Child Up With The Best Kids Martial Arts Classes In Haslet
At Fitness Fight Factory Haslet, we're offering the best Kids Martial Arts classes in town and we can't wait to share it with you and your family.
There's truly no better way to help your child stay active and develop well-rounded character skills that will serve them for the rest of their lives. Join us for hands-on coaching in the traditional skills of Brazilin Jiu Jitsu, Boxing, and more while enjoying a high-energy environment in each and every class.
Fill out the short form on your screen today to learn more about everything we have to offer here in Haslet.
What Can You Expect From Our Kids Martial Arts Classes?
At Fitness Fight Factory Haslet, we do everything we can to meet the needs of every child who walks through our doors.
Whether your son or daughter is a complete beginner or a seasoned martial artist, we're here to help them thrive. Our Kids Martial Arts classes are held in a small group environment where every student enjoys individual attention.
We're helping students right here in Haslet take on:
Effective self-defense skills
Proven bully prevention strategies
Well-rounded athleticism
Lifelong friendships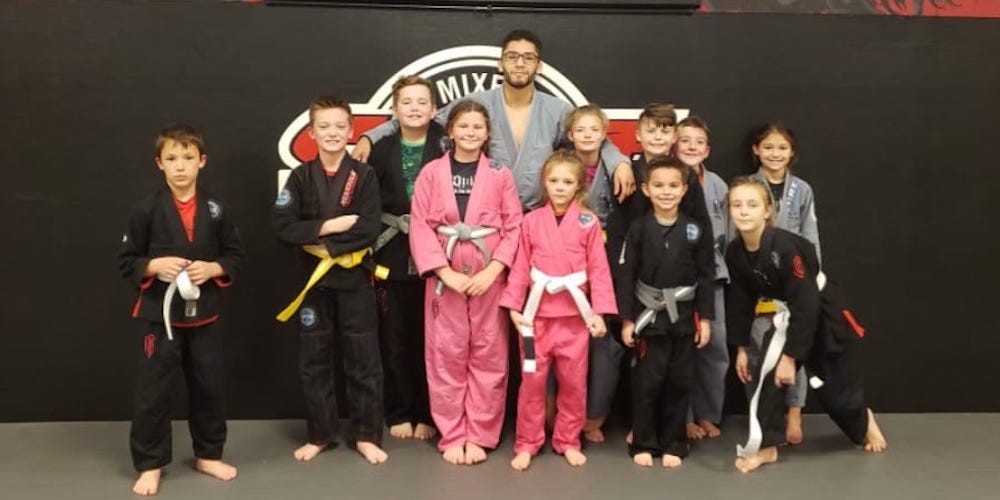 Oh And Our Kids Martial Arts Program Can Even Help In The Classroom!
That's right! Our students love the action-packed fun of perfecting every kick and punch. But we're also focused on making sure they have the chance to take on well-rounded development.
At Fitness Fight Factory Haslet, our Kids Martial Arts program is designed to make the learning process fun. We aim to help students improve their focus and pay attention to every single detail. Before you know it, your child will be taking the skills they learned here and applying them to every aspect of life.
We're helping students all across Haslet, Saginaw, and beyond:
Learn discipline in the classroom setting
Improve their memory and retention skills
Find excitement in the learning process
Stay motivated to challenge themselves every day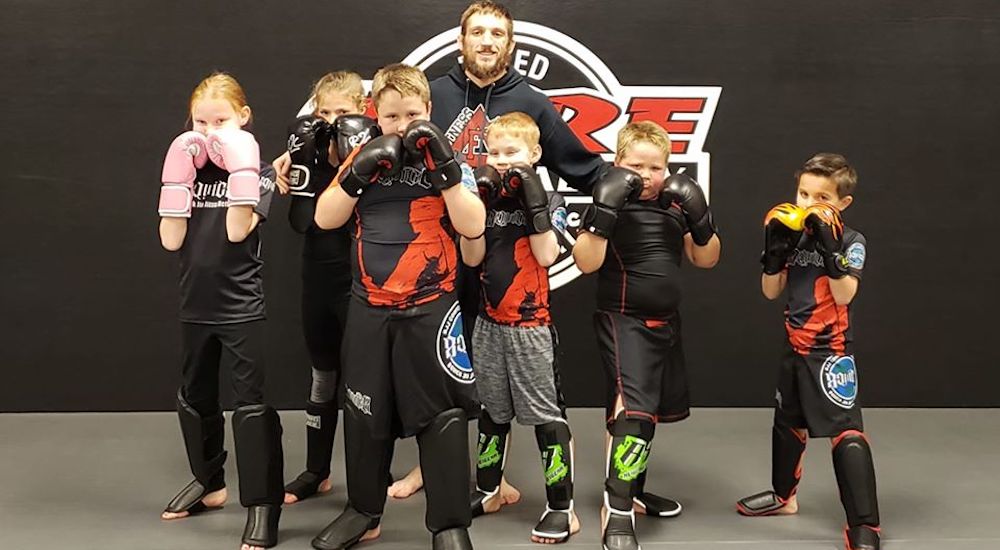 Don't Miss Out On The Best Kids Martial Arts Classes In Haslet
If you're looking for the best way to challenge your child, introduce them to value life skills, and surround them with dedicated role models, look no further.
Our team here at Fitness Fight Factory Haslet is helping students all across our community thrive and we can't wait for your child to be next.
Fill out the short form on your screen to learn more or come see us here in Haslet today!